Discussion Starter
·
#1
·
How are you testing the speed of your WiFi connections?
My connection is DSL through the WRT54GS router then to the ethernet port, using the speed test at
2wire.com
my computer is running at 1.27 Mbps.
My PS3 is connected through WiFi only, now here's the weird part, the 2wire speed test shows this for my PS3,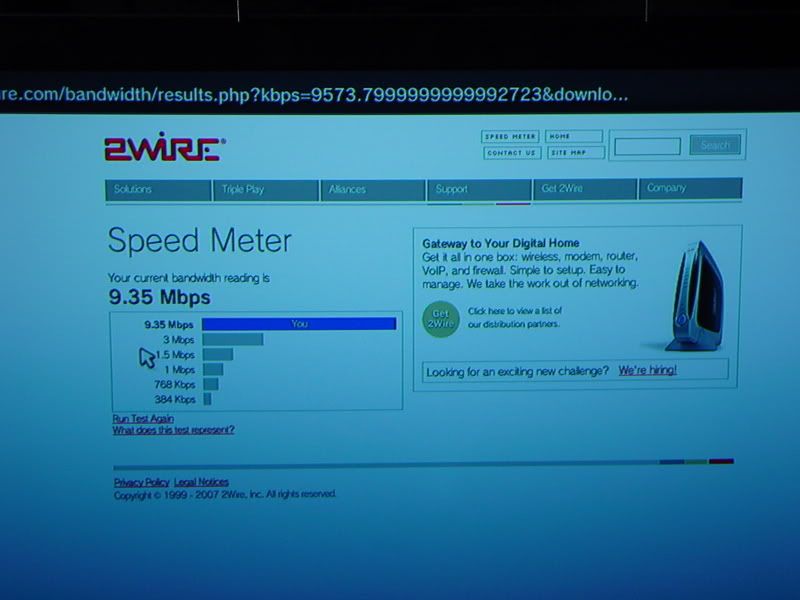 9.35 Mbps is obviously wrong but I did the speed test 3 times with the same result.
Where are you going for the speed tests & what is the difference between your computer & PS3?
Could some of you use 2wire to check your computer & PS3 & see if you get the same kind of results I did?