Discussion Starter
·
#1
·
Slightly off topic for us here, but Sony released some video and shots of their new "Move" motion controller and games during yesterday's presentation at GDC - all works in progress, but THIS is how they enter into the motion control arena? Wow... I might have to take back everything I've said about Reggie recently.
Quote:
Originally Posted by Jack Tretton, chief executive of Sony US /forum/post/0


"We clearly want to speak to the 34 million people who already own a Playstation 3, then I think we offer a great opportunity to graduate from the Wii to the Playstation 3"
Move, which resembles a TV remote with a colorful ball stuck on the end, will be available as part of a package this fall for less than $100, Sony said at a media event on Wednesday.
The company said 36 third-party developers and publishers are supporting the Move platform. In fiscal 2010, Sony will release more than 20 games that are dedicated to or supported by the system.
Video here:
http://www.viddler.com/simple_on_site/15e79e42
Nice wrist strap...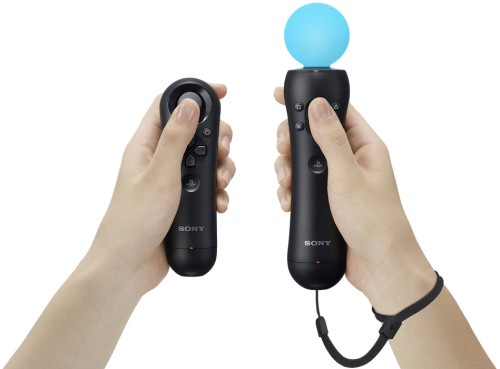 The Shoot
Sports Champions -
a collection of sports-based games including archery, table tennis and medieval dueling with sword and shield
Move Party
- a collection of multiplayer games
Dukes
- a bare knuckles fighting game
TV Superstars
- a collection of five TV game shows (looks like the Eye camera allows you to put yourself in the game, kinda nifty)