Discussion Starter
·
#1
·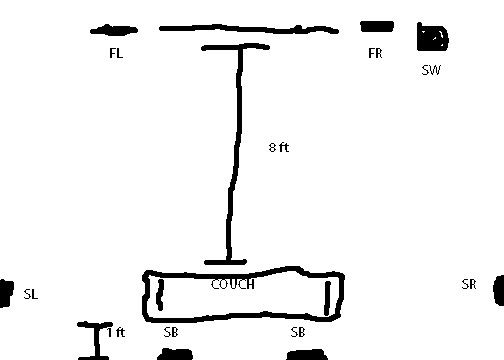 EDIT: i do have a center channel. I forgot to draw it in.
Right now i have enough speakers for 5.1. and will set it up as shown minus the surround backs. The Surround right and surround left are hanging on the wall about 5.5 feet off of the ground. The surround backs would also be hanging on the wall. I want to know if that kind of arrangement for 6.1 will work in your opinion. Also I would like to know what heigh would be optimal for the SBs (possibly ear level? or at the ceiling facing down?). I have read guides and seen pictures of optimal setups. But unfortunately i cannot do "optimal." I can do this if it will work well enough. What do you guys think?
Thanks for any help you guys can give me.