Discussion Starter
·
#1
·
The Xtreamer Pro more Information..Soon.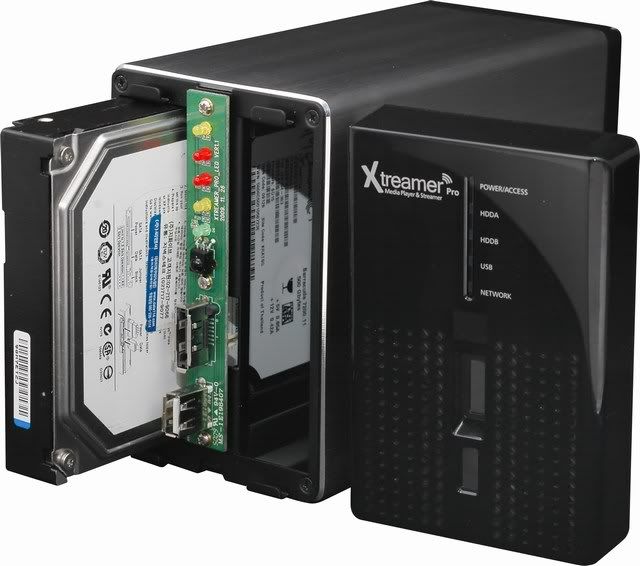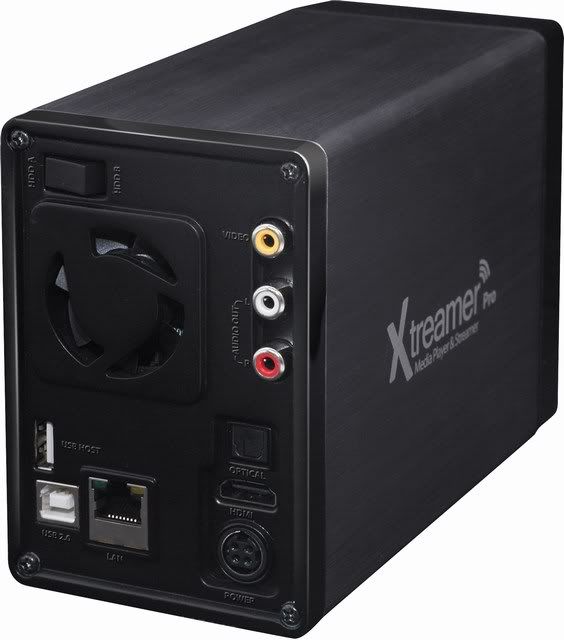 Connectivity:
WIFI
UPnP SSDP
UPnP AV
Web services
Video : YouTube, Picasa, Yahoo Video, CNN, NBC Today, CBS Face the Nation and more
Audio : Live365 Radio, iPodcast, Radiobox, ABC News, BBC Podcast, CNN News , Indiefeed, Jamendo
Photo : Picasaweb
RSS feed :Yahoo! Weather, Yahoo! News, Yahoo! Xchange, MSNBC News and more
Video containers : MPEG1/2/4 Elementary (M1V, M2V, M4V),MPEG1/2 PS (M2P, MPG), MPEG2 Transport Stream (TS, TP,
TRP, M2T, M2TS, MTS), VOB, AVI, ASF, WMV, Matroska (MKV), AVC HD, MOV (H.264), MP4, RMP4, FLV - Flash Video.
Video codecs : XVID SD/HD, MPEG-1, MPEG-2(
[email protected]
), MPEG-4.2(
[email protected]
, 720p, 1-point GMC ), WMV9(
[email protected]
),H.264(
[email protected]
,
[email protected]
,
[email protected]
,
[email protected]
), VC-1(
[email protected]
,
[email protected]
)
Audio containers : AAC, M4A, MPEG audio (MP1, MP2, MP3, MPA), WAV, WMA, FLAC, OGG
Audio codecs: Dolby tureHD, DTS-HD Master Audio(DTS DownMix Supported), WMA, WMA Pro, AAC, MP1, MP2, MP3,LPCM, FLAC, Vorbis .
Audio pass through : DTS, Dolby Digital, DTS-HD MA, DTS-HD HR, Dolby True HD, Dolby Digital Plus.
Photo formats :JPEG, BMP, PNG, GIF, HD JPEG.
Other formats: ISO, IFO, FLV, RM, RA, RAM.
Subtitle formats : SRT, SMI, SUB, SSA, IDX .
Streaming formats : RTSP, FLV .
Chipset Interface
Realtek 128X (Special Edition) 1x USB 2.0 slave
2x USB 2.0 host
Memory 1x eSATA
256MB DDR SDRAM, 256MB Flash Internal 3.5" SATA x 2bay]
Audio/Video outputs Network
HDMI v1.3a (up to 1080p) Ethernet 10/100
Composite Video WIFI USB Antenna 802.11n (optional)
Stereo Analog Audio
S/PDIF Optical Digital Audio Power
12V DC, 3A & 5V DC, 4.5A
Dimension
175mm(W) x 120mm(D) x 82mm(H
Weight: 1Kg
Multi Language
English, Korean, Spanish, French, German, Dutch, Danish, Italian, Russian,
Hebrew, Czech, Hungarian, Portuguese, Swedish, Slovenian Croatian boat,
Finnish, Polish, Romanian, Thai, Vietnamese, Greek, Chinese.
H.264 3.5"SATA 2BAY HDMI1.3 eSATA DivX