Discussion Starter
·
#1
·
Hi all,
I've been trolling AVS for years, and it's finally time to build my own theater. Technically, it's my second home theater but the first one was kinda lame and kinda small.
I'm going to use this thread as a way of keeping track of the build both for myself and for others to see, so hopefully there won't be too many pictures making this thread boring.
I just starting "building" today. In fact, I have to destroy a part of my basement in order to prepare for the build. I have some gyprock to remove and a wall to build.
Theater info:
Room size: 19' x 17'
Seating: 2 rows, front row of 3, back row on riser (12" high) of 4
Screen size: 106-110" Carada Criterion
Projector: Unknown as of yet (suggestions for approx $2-3k max)
Speakers: Front and center unknown as of yet. Rears: Boston Acoustics, Sub: Velodyne
Processor: Integra DHC9.9, but this could change
Here are some before pictures and I've made a bit of progress by tearing away the gyprock on the front wall which will eventually be where the screen will be.
Looking towards the front wall where the screen will be: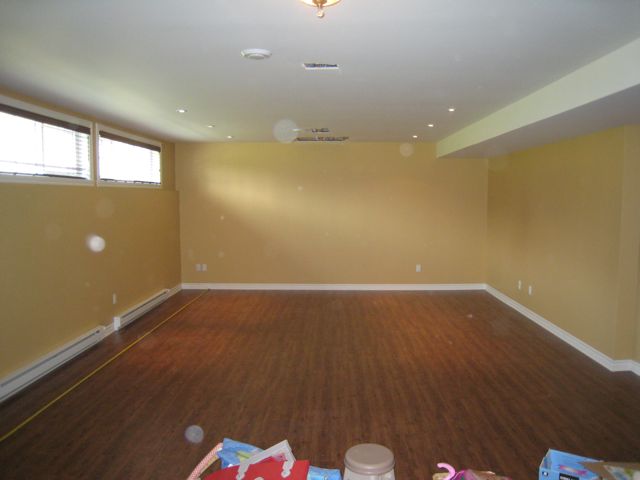 The right and left side of the room: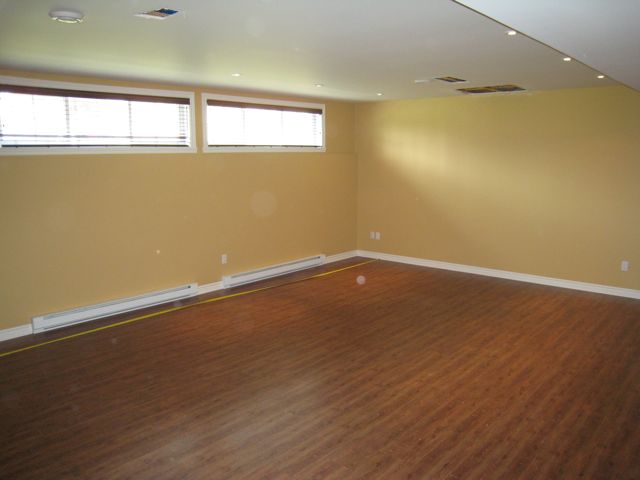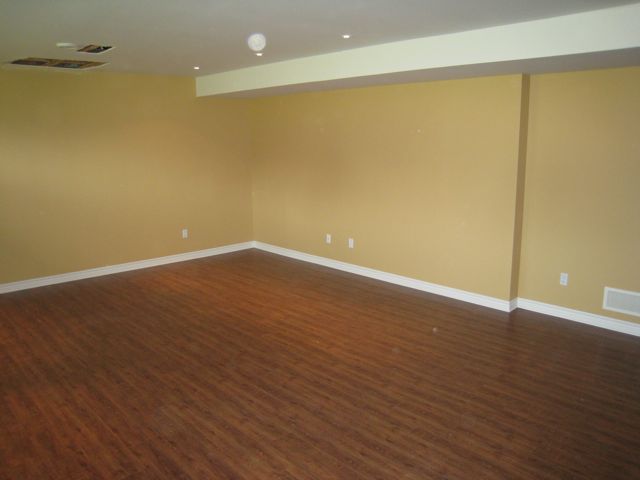 Looking towards where the back wall will eventually be (behind it is a playroom):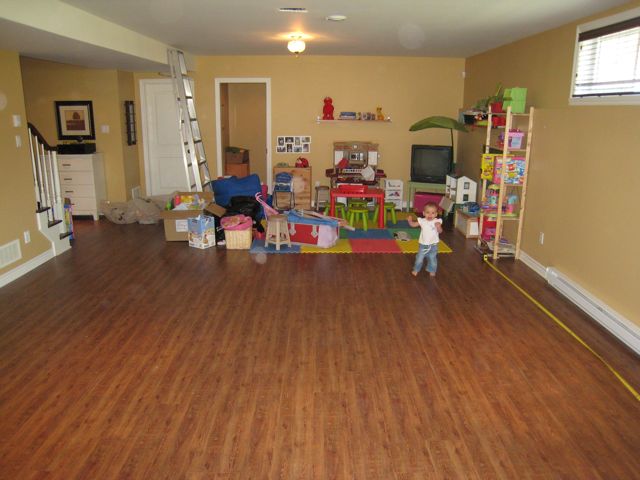 And by the "end" of day 1 (there was a lot of prep work so I didn't get much REAL work done yet):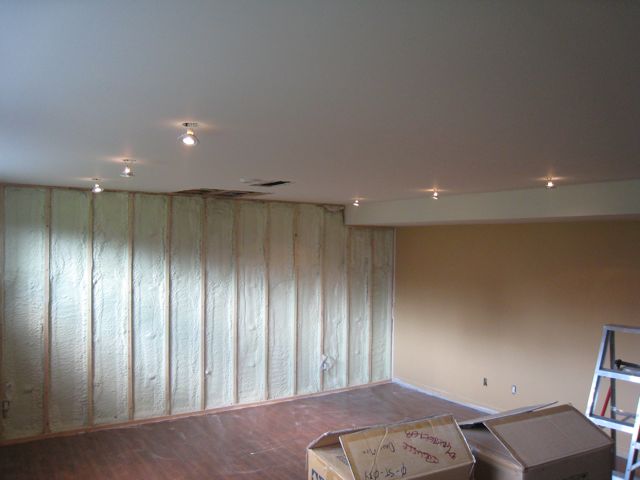 A shot of the plastic sheet I've put up while building the wall and tearing things apart: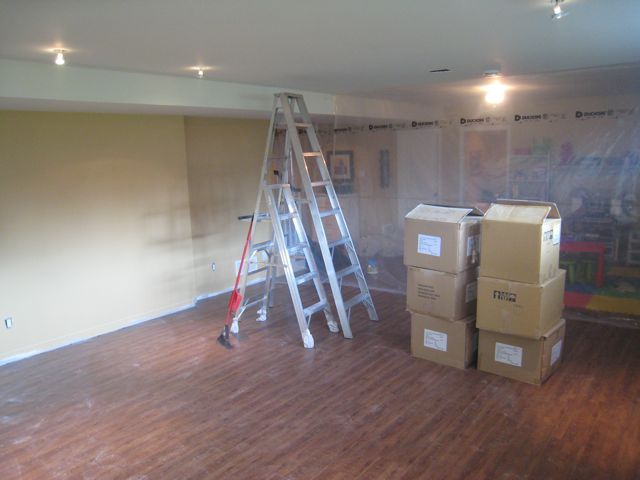 So now it's question time.
First of all, as you can all see, I have two big windows on the left side. I don't know what to do about them. I have to keep them in the wall because of the overall look of the house. Here's what the house looks like from the outside: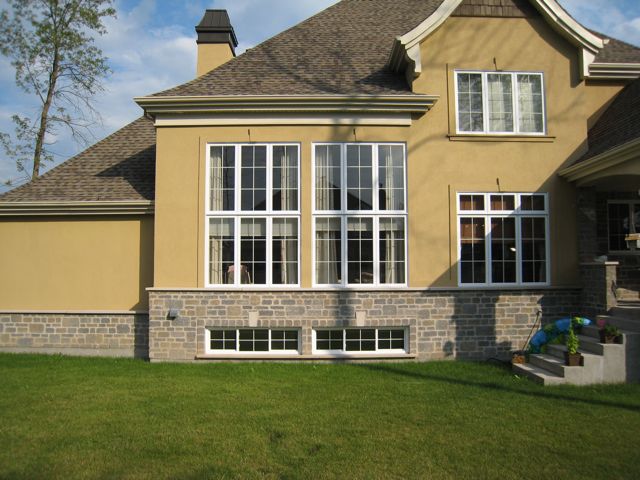 The windows are on the bottom left. As you can see they kinda mirror the symmetry of the windows above them (the living room).
So, I have a ledge on the wall the windows are on (you can see if you look at the picture carefully). So I could quite easily build a structure to cover the windows and make a full straight wall. I am just wondering if this is safe and if there is a good way to do this. I will put some kind of reflective sticker on the windows so you can't see into the house and then I can put insulation, sealant, or whatever else to make sure there's no humidity build up, etc...
Can anyone steer me in the right direction here?
Here is a quick sketch I did in Chief Architect. The seating is wrong, but the overall idea is there: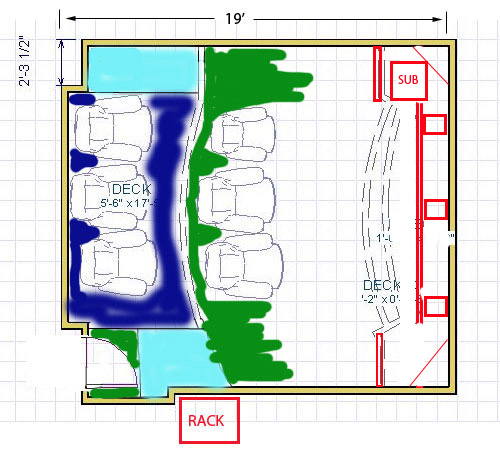 So that's all I've got for you all today. I have no idea how long this is going to take, but I'll be sure to keep things up to date here.
Thanks in advance for any help you guys can give with respect to the windows!